Mountain society, its history, its landscapes, its industry
is revealed through our rich collection of images and objects, presented using modern digital tools
Pierre and Lisa will be delighted to welcome you.
A fabulous return to the past to discover the harsh and ingenious life of the people of Campan thanks to more than 500 old objects and an important photographic collection.

Spread over two areas of the former Campan boys' school, our collection offers a look at this high mountain society, its strong personalities, its fauna, its landscapes and the polyactivity of the mountains.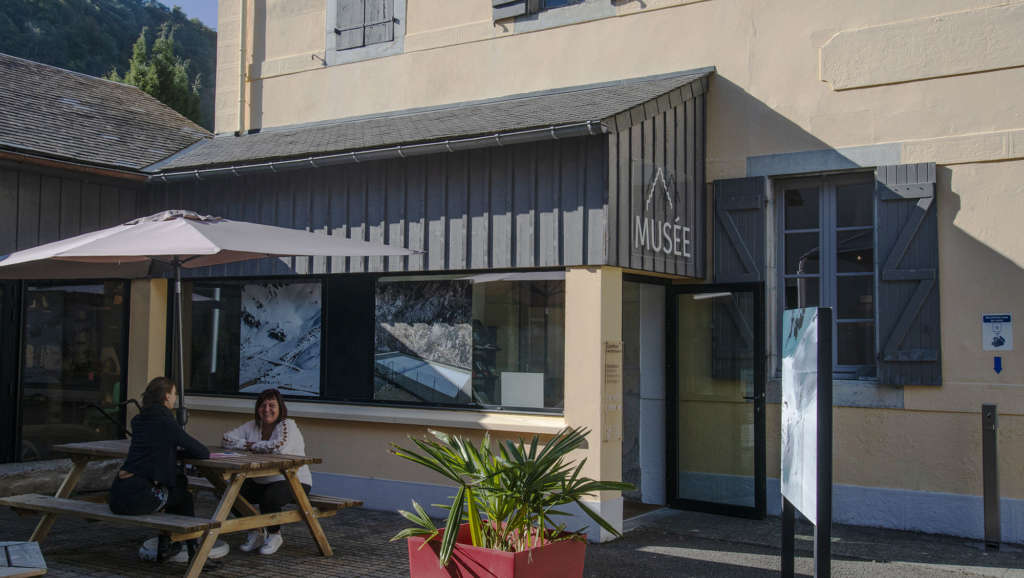 Museum in the heart of the village
The interpretation area
In this space we retrace the life of the Campanois through a set of old photographs of the village of Campan, the valley and its inhabitants and a set of models made by Claude Capdecomme, an enthusiast of the valley and the mountain buildings.
Four touch-screen terminals are available. Themes related to agropastoralism, industry, crafts, landscapes, famous people…
A specific video will allow you to learn more about the local fauna and flora.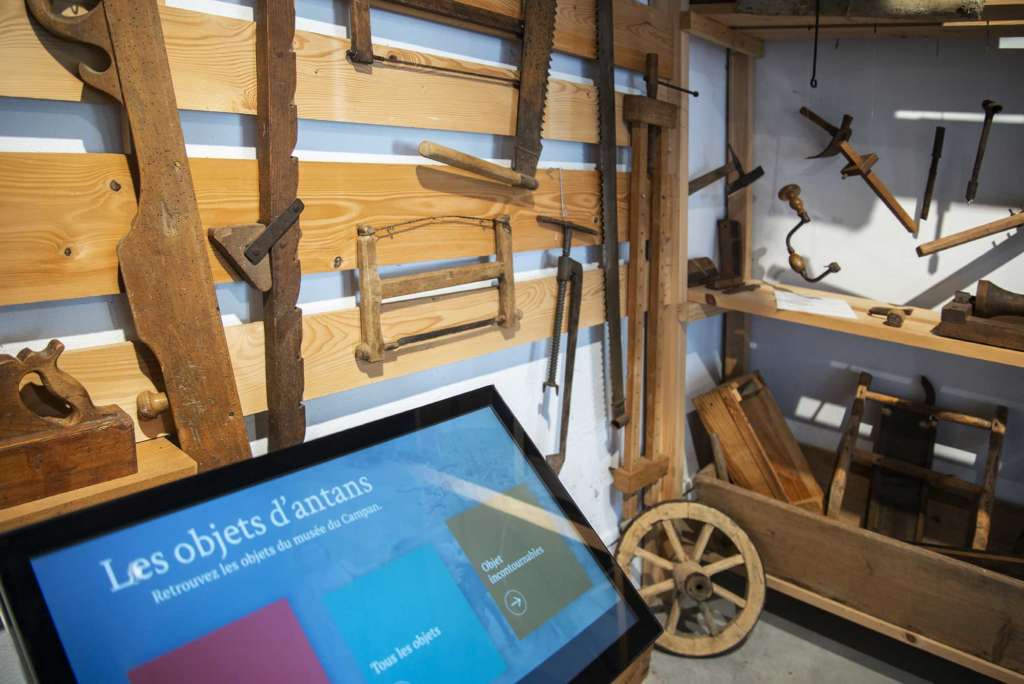 Objects of the past
A collection of old objects and tools used by the inhabitants of the valley in the 19th and early 20th centuries. Woodworking, wool making, butter making and a range of everyday objects..
Museum courtyard
An outdoor space where we find a number of old tools but also a space for artistic expression dedicated to the artists of the territory.
Currently we are hosting an exhibition by Fernanda Sánchez-Paredez.